There's just no place like the marché aux puces, the Paris flea markets, especially at Clignancourt, the largest Paris market and one of the best treasure hunts.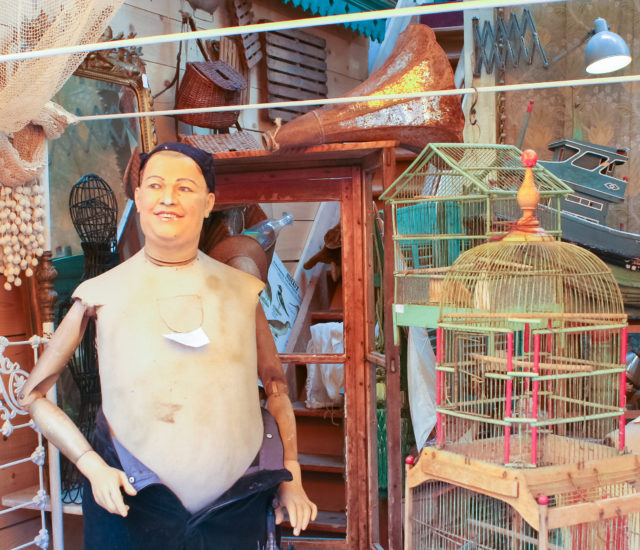 The best way to get to it is to take the No. 13 line and get off at Garibaldi, walking a few quiet blocks until you get to the rue des Rosiers from the other end.  You'll avoid all the t-shirt and knock off vendors this way.  I loved this guy who welcomed me.

The rue des Rosiers is the main street and its where all the magic happens.  It's like a small city consisting of about 14 smaller markets, and the shops are indoors and out, upstairs and down, in alleys, and passages.
Only in Paris would an orchestra be playing at a flea market. It was a fun day and I definitely will go back someday.